Menu Cards
Contact Us: Arun +91 8939531530 or Anand +91 9952080951
Menu Card Printing Service in Villivakkam
A menu card is a simple tool wherein people pop in to restaurants can browse at the food items and as well give details of branding items. Signage menu card, folder type menu card, digital menu card, back to back menu card and many such cards are made by us. Orange creations are leading makers of menu cards in Chennai. We have the latest designs to give customers as they prefer. Customers can customize their designs and contents which can be tailored to their choice. Menu cards are sign indicators which invite customers. Menu cards play a vital role in return on investment. It serves as communication as non-verbal customers. Shopkeepers satisfy their customers by placing the menu card to get food orders. Menu cards in the digital form have made an entry in e-commerce technology. Menu cards have entered the digital market for online services. Menu cards are designed by Orange creations for business people who manage hotels, restaurants, fruit juice shops, ice cream parlors, bakeries, vegetable shops, canteens and so on. These menu cards are standee style menu cards, three folders menu cards, front and back menu cards, ivory coated menu cards, digital printing menu cards, offset menu cards.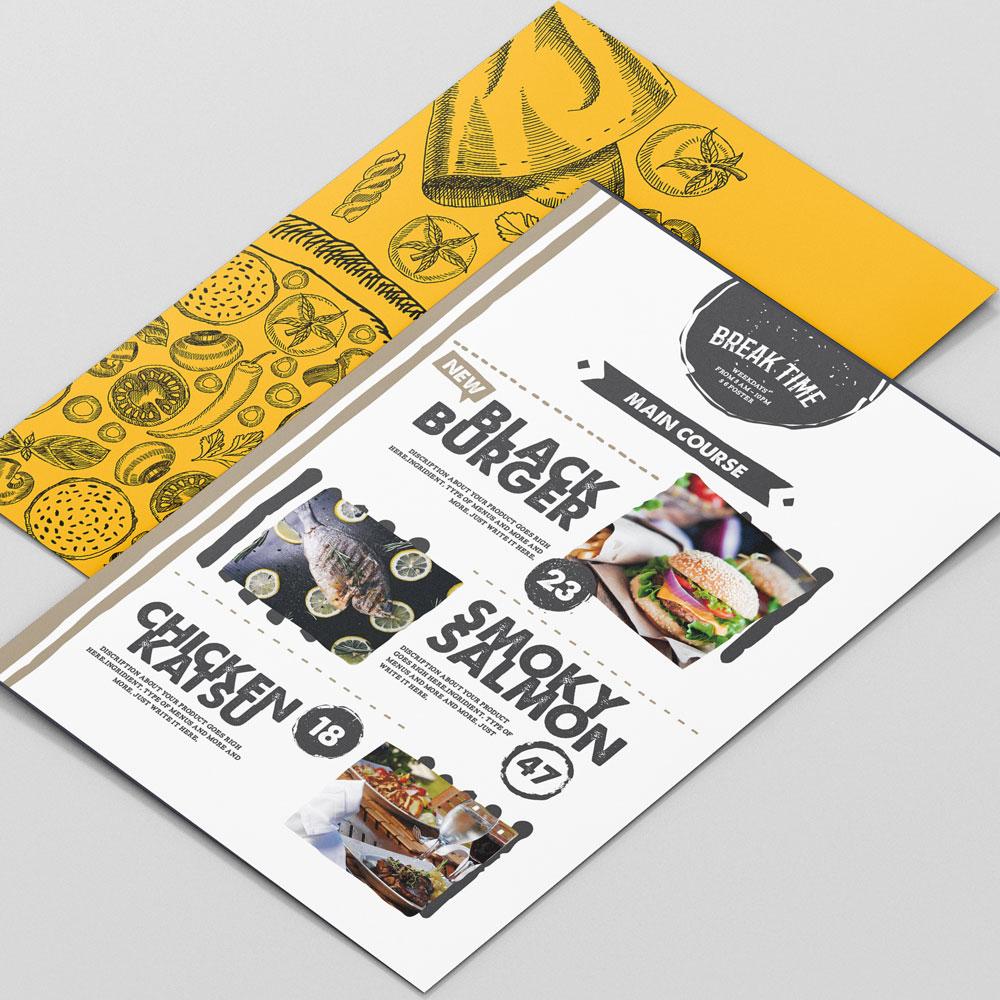 Get Tailored Menu Cards for Your Industry
Orange Creations create varieties of menu cards. We have been working in this printing of menu cards for more than 11 years. Good response from customers when we deliver menu cards . Our creations for menu cards just speak when they are put across the table. Our success rate is high in designing and printing menu cards. We make flexible menu cards as menus and tariffs keep changing. We have professional designers in our store to provide customers with a wide range of latest menu card designs. Our pricing for menu cards are very reasonable in Chennai city. Orange Creations are the leading shop in pricing, designing and delivering in Chennai city.
Get Best Offers On Customized Designs!