Bill Book Printing
Contact Us: Arun +91 8939531530 or Anand +91 9952080951
Bill Book Voucher Printing in Villivakkam
Bill Book is an accounting paper or a document for a meaningful transaction made for buying an article. Orange Creations make such bill books with beautiful designs and background colors which makes the bill attractive. Though digital entries are made in the current scenario small traders opt for issuing bills for their customers i.e., in the traditional form. We have designers to bring out attractive designs and colors and ultimately it promotes business. Bill books are neatly arranged number wise and bound as per the requirements of the customers. Orange Creations device and make bill book as per the requirements of customers and quality bill book like A4 Bill Book Printing, Paper Bill Book Printing in Pan India, PVC Bill Book, Bill Book for Local traders, Normal Paper Bill Book for Companies, Bilti transport Bill Book, Paper voucher book, Cash Memo Bill book, Black and White Bill book Printing services are done by Orange creations in Chennai.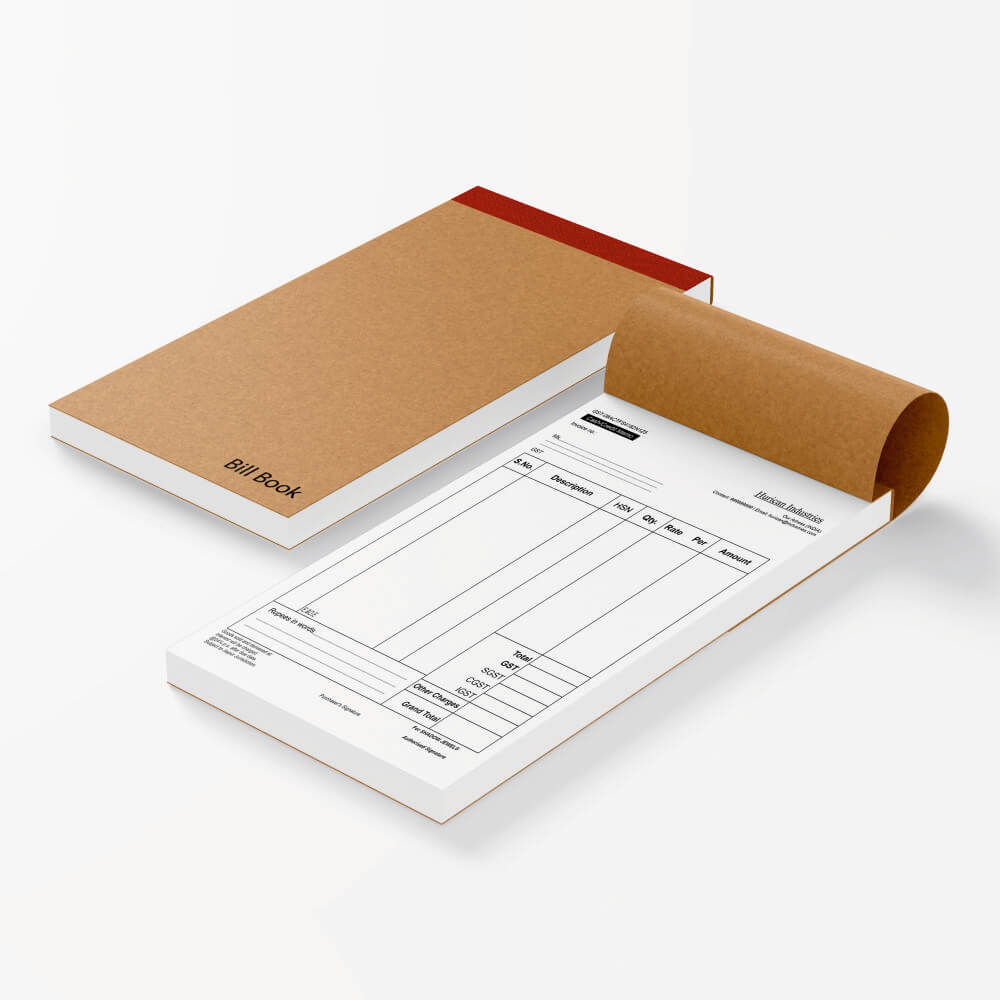 Custom Bill Book or Invoice Book Printing
Manage your business with Bill Book with Orange Creations Chennai to promote your business. Bill Book contents give a beautiful look and are promoted as advertisement. We are engaged in bill book making business in Chennai for the past 11 years. We are located in Villivakkam, Chennai a prime location in Chennai city Make your steering to Orange creations to know more details about such related products.
Get Best Offers On Customized Designs!